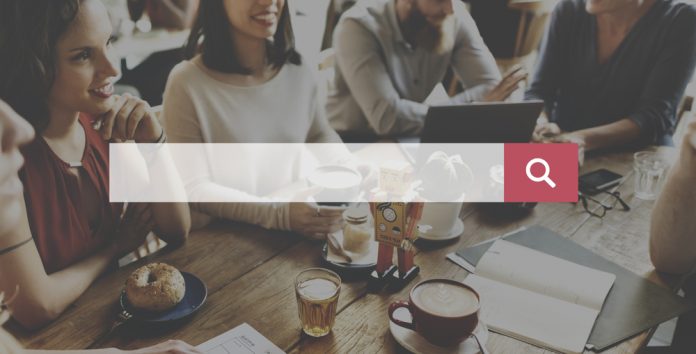 The most basic definition you should know about Search Marketing is that it's the process of gaining visibility and traffic from search engines through both unpaid and paid efforts. Search Marketing encompasses SEO (earning traffic through free or unpaid listings) and SEM (buying traffic through paid search listings). It was originally referred to as 'Search Engine Marketing', but the shorter 'Search Marketing' is now used more often. The longer version is now just used to specifically talk about SEM.
SEM and SEO
Before we get into anything further, we should clarify the difference between SEM and SEO as many continue to confuse the two. Search Engine Optimization (SEO) is not the same as Search Engine Marketing (SEM).
Search Engine Optimization (SEO) is an organic search strategy that revolves around the content. This strategy takes time to offer a return to business owners in terms of what they're looking for/expecting. It's also not the most dependable online marketing forms to
use.
Search Engine Marketing (SEM), on the other hand, provides more reliable and much faster results. It is a digital marketing tool that allows you to run advertisements on search engines.
One of the biggest differences between the two is the amount of effort they take. Later on, when we go through the steps of each, you'll find that SEO takes a lot more effort to achieve than SEM does.
How Does It Work?
It's a powerful tool for any business, especially the smaller ones. Though not a lot of business still know how to use it to its fullest potential. When you know how to utilize search marketing and everything around it, your audience can grow quite significantly.
If you simply visualize the last time you searched something on a search engine, whether that was Google, Bing or Yahoo, the text that was typed into the search box is called the 'search query'. After you click search, you are directed to a page that's called SERP or Search Engine Results Page. The higher you place on the results page, the higher the traffic your page is likely to see. Search Marketing is what determines your placement on the results page.
Search Marketing is divided into two main categories, SEO and PPC. Search Engine Optimization (SEO) helps gain search engine listings through unpaid tactics. Paid or Pay-Per-Click (PPC) Advertising helps gain search engine listing through paid tactics.
The Process of Search Marketing
1. Research and Choose Keywords
The most important aspect of your SEM campaign is the keywords. You will want to try and find the most profitable and effective keywords for your industry. Please note, these do not always have to be the most popular ones.
Keep in mind that all of your competitors will also be bidding for keywords. If you all bid on the same keywords, the bidding process will get saturated. It would then be hard for you to be higher than your competitors on the results pages. You'll then end up spending more money trying to be higher. The most cost-effective way for you to bid is to bid for stronger keywords that are not necessarily the most popular. That way you're likely to have a better click through rate and will most likely be cheaper than the popular keywords.
2. Set Your Bids
For this next step, you should go through all the researched keywords, pick the chosen ones, and categorize how much each of them will be worth (use Google as it tells you what the max bid is).
Then, you'll need to set up a bidding strategy outlining how much you're willing to pay for the bids. The system will then charge you higher than the lowest bidder. Google's system includes a qualitative factor, which means that they take the value of your ad into consideration. If your ad offers more value than another, then your ad is likely to be the one that's chosen – regardless of whether the other bidder places more money down for their strategy.
Please do note that this does not mean that you can just skimp on your bids. It just ensures that small businesses, who don't have the same budgets as their larger, more wealthier competitors, have a chance as well.
3. Analyze and Adjust
The final step is simply to analyze and adjust your current strategy to what you find works best for your company. Look through how your bids are performing, and consider if there are any improvement opportunities (or keep going as it is). More often than not, you'll find that you have to make slight adjustments to your strategy to achieve better results. The good thing is though that you won't have to start from scratch
The Benefits of Search Marketing
Ensures that your page will appear at the right place and right times
Produces faster results
Gains an already interested audience
Create a competitive advantage for smaller businesses
Expenses can easily be controlled
Advantageous for customer acquisition
The Process of SEO Marketing
1. Keyword Research
This is a critical step to the entire process, which requires a fair bit of time and effort to manage. It is relatively easy to determine the most used phrases which contain your targeted keywords. During this process, you will be identifying the most important keywords for your business. There are many tools available for keyword research, such as SEMRush. You should start with low competition and long tail keywords. Use Google's autocomplete and related search to get a better idea of strong keywords.
2. Competition Analysis
During this step, you should identify whom your competitors are by performing a competitive analysis. This can be done through the use of various competition analysis tools and SEO software.
3. SEO Audit
By auditing the current website and the ranking of keywords used, you will get a better idea on how to improve your website. This step is vital in order to make a list of all the websites on-page and off-page activities. It is a difficult step, which is why many choose to skip it, but it can help you with the next couple of steps. There are paid tools available for website auditing, including seoprofiler or seoptimer.
4. On-Page Optimization and Site Optimization
If you simply add keyword rich content, it won't do much with your ranking on Google, especially with Google's latest algorithm updates.
Some tips to help you with this step include:
Your site should…
Be regularly updated
Be mobile friendly
Load fast
Have a proper URL structure and site structure
Provide valuable information – not just keywords
Have useful and original content
5. Off Page Optimization and Link Building
Links are important for trust and ranking of a website. However, you can't just create links from any old website. You must have links from authority websites that are relevant to the information you're providing. You will not be able to gain ranks if you build links from poor quality websites.
6. Analysis and Follow Up Reporting
SEO is not just a one-time process. It continues on even after you've done the past five steps. You will need to keep updating your content and creating new content on a regular basis. If you don't, you will not be able to maintain your ranking. Nowadays, there are various tools which help to monitor your website.
The Benefits of SEO Marketing
Strengths your website
Better connects with your customers
Increases visibility
User-friendly websites
More traffic
Competitive edge
Higher conversion rates
Extended Reach
Extended availability of your business to its customers
Increase brand awareness and exposure
Individually, SEM and SEO produce incredible results. These strategies are often presented as individual options, which forces businesses to have to choose one or the other. Rather than making the two option compete, it should instead be encouraged to complement both with the other to produce even better results and profits.
SEO has the ability to produce critical and organic results that are necessary for successful longevity, but it requires a lot of patience and time, along with constant efforts. SEM produces purchased and fast results that bring in the desired traffic, but it needs an optimized base to be able to convert rapid sales into loyal customers.
Together, they share a common goal, which is to drive traffic to your website. The main difference lies in their timeframe, but they are ultimately focused on the same result. By carefully intertwining SEM and SEO techniques, your business will be able to produce a strong digital marketing campaign that has noticeable results.