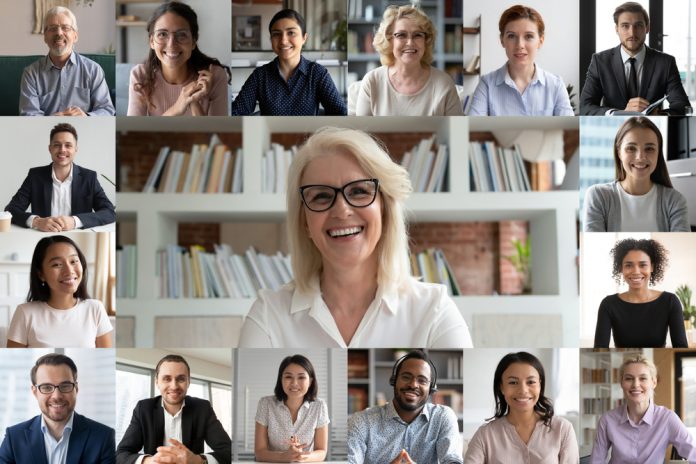 Managing a remote team can be difficult for any business. One of the most common challenges is finding ways to improve team productivity. It's a learning process for everyone involved, but with the right communication strategies and tools in place, you can ensure everyone on your team is working more efficiently and cooperatively. Here are nine simple techniques to help you maximize the productivity of your remote team.
Conduct Regular Online Meetings
Touching base with your team regularly is one of the easiest ways to strengthen employee relationships and keep your team on track. If you don't hold regular meetings, people will start to feel isolated and neglected. Whether you decide to hold daily or weekly meetings, make sure you communicate clearly with colleagues, outlining your expectations and addressing any issues that arise.
Avoid Micromanagement
There's a fine balance between open communication and intrusive micromanagement. Talk to your team members to determine the best way forward regarding the frequency of meetings. The last thing you want to do is hold too many meetings, which can weaken motivation levels, erode trust, and damage productivity.
When you determine the frequency of meetings that your team is comfortable with, make sure everyone is aware of the schedule. This way, everyone will be prepared and can schedule their work around each meeting. Also, remember that not all team members need to be invited to every meeting.
Conduct One-on-One Meetings
To help motivate employees, it can be helpful to schedule less frequent one-on-one meetings. This is a great way to get more personalized feedback from team members who may find group discussions intimidating. Talk about any issues they are struggling with and ask if there's anything you can do to help with their productivity.
Use the Right Collaboration Tools
Does your team have the tools to collaborate effectively? There are various free and paid tools that businesses can use to streamline communication and work processes. From communication to project management, these tools offer plenty of options. Trello, Asana, Wrike, Basecamp, and Google Drive are great for project management. Slack, Glip, Zoom, and Google Hangouts are also worth checking out for their effective communication capabilities.
Think about what you actually want to achieve in the short and long term and use the tools that help you achieve these goals most efficiently. To maximize productivity, pick one primary tool that suits you and your team and make sure your entire team adopts it.
Centralize Important Information
It's an ongoing challenge to keep procedures and product information updated in real time, but cloud-based software enables you to share this information immediately. By creating an online hub for document storage, your team will always have access to the most up-to-date information.
While Google Drive has been around for years, it's free for all to use and is still one of the simplest ways to ensure your remote team has all the information they need. Keeping important documents organized, updated, and centralized online will help every employee remain more productive.
Encourage Autonomy
While transparent communication and collaboration is key, it's also important to give individuals the space to develop their own work routine. By giving people the freedom to accomplish their goals without scrutiny, you're giving back control to individuals and building trust. No one likes to be micromanaged, so give team members the time to find their own work rhythm. It may go against your instincts, but stepping back can actually increase motivation levels and boost productivity.
Offer Productivity Guidelines
To develop a healthier, more productive team, send out some general guidelines on how employees can improve their productivity. Simply create a short document with tips and suggestions and upload it to the cloud so that team members can access it voluntarily. The checklist could include:
Tips on creating a more productive working environment.
Different working methods and the importance of taking regular breaks.
A list of online tools that help with productivity.
Advice for dealing with isolation.
Suggestions for employees who find it hard to focus.
Give Regular Feedback
The more happy your employees are, the more motivated they'll be. To help your team feel more satisfied in their job, make sure you regularly show that you recognize and appreciate their work. You can do this in a number of ways:
Praise workers for meeting specific deadlines or goals.
Give a recap of all the things your team has achieved in the last week.
Show employees how their efforts are helping your business succeed.
Send a simple thank you message to all your employees for their hard work.
Be Flexible and Patient
For employees who are used to working in an office environment, remote working can take time to get used to. As well as new technology to contend with, there's also the challenge of learning to work in a new environment. This is why it's important as a team leader to show patience and offer some flexibility to employees. Make sure all your team members get the necessary training for any new tools, and let them know that you're available if they need help with anything.
The Bottom Line
In this digital age, the ability to work remotely is more important than ever before. As technology continues to evolve every year, the number of people working remotely is also likely to increase. This is why it's so important for managers and team leaders to understand how to incentivize remote teams and put the processes in place to optimize productivity.
Crucially, it's about having the right communication strategies and tools in place to streamline collaboration. When you get these things right, you can build a stronger team and boost productivity for the foreseeable future.
---
The Atlanta Small Business Network, from start-up to success, we are your go-to resource for small business news, expert advice, information, and event coverage.
While you're here, don't forget to subscribe to our email newsletter for all the latest business news know-how from Atlanta Small Business Network.