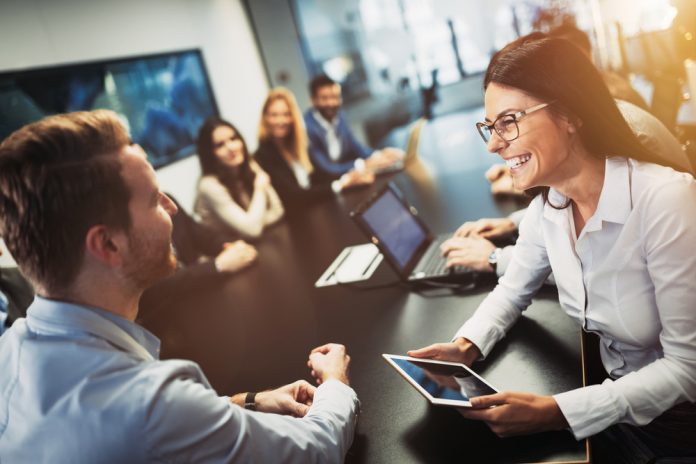 Meetings are often maligned, but these workplace get-togethers do have their place. When properly organized and well run, meetings can help the business move forward, give decision makers the feedback they need and allow everyone to get the job done.
When poorly run and not well organized, those same meetings can become giant time wasters, distracting those same decision makers from their most important tasks and actually getting in the way of business. The difference between the two scenarios could not be greater, and that is why business people need to organize the right way.
Here are 10 tips to help you organize meetings that will get the job done.
Provide a detailed agenda well in advance of the meeting. Everyone should know the agenda coming in, so keep the attendees informed.
Be selective with your invitations. Having too many people in attendance can cause the meeting to descend into a free for all, so make sure everyone you invite has a solid reason to be there.
Stick to the start time. Punctuality is essential if your meeting is to be productive, so always start on time.
Keep it short and sweet. No one wants to sit for hours in a marathon meeting, so get right to the point and wrap up as soon as possible.
Stop sideline meetings before they start. These mini-meetings can distract from the main event, so put a stop to them right away. If further meetings are needed, they can always be scheduled later.
Ask everyone to participate. To get the most out of the meeting, all the attendees need to participate.
Take feedback seriously. Solicit feedback from all of the attendees. Meetings are more productive when everyone feels empowered.
Schedule meetings well in advance. Nothing kills productivity like a last-minute meeting, so try to schedule them as far in advance as possible.
Make the room comfortable. Comfort is important to productivity, so set the temperature to a reasonable level, open the blinds to let in the natural light and make sure everyone feels at home.
Learn from your past mistakes. No matter how carefully you plan, something is bound to go wrong. How you regroup and recover can make all the difference, so try to learn from those past missteps. Knowing where you went wrong before will help those future meetings be better and more productive.
Holding a productive meeting will not happen by accident, and now is the right time to plan. If you are tired of meetings that are nothing but a waste of time, the 10 tips listed above can help you turn things around fast.
Read more articles on Small Business Management