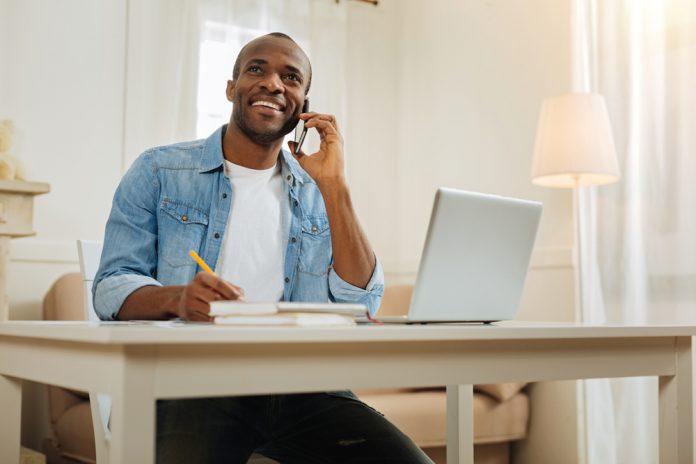 The freelance world operates in an entirely different way compared to the 9-5 job. Freelancing is a path to freedom for many, but that freedom comes also with a price. Freelancing means you're advertising your services as a business and you have to continuously look for clients to help to obtain an income.

However, don't be discouraged by this fact. As a freelancer, the notion that you can find your own clients means you can have as much work as you want. This means you may be even able to earn more as a freelancer, depending on your effort to get the right high-paying clients.
So, how do you find clients as a freelancer? Here are 5 great sources to start with.
LinkedIn
If you haven't fixed your LinkedIn profile yet, better start on it now! Place a professional looking photo, complete your background information and place the specific services you offer. There are a lot of people wanting to hire freelancers for their business. In reality, more and more startups are looking to the freelance community as a source of their work output because of the flexibility and affordability of hiring them.
You can also search for jobs on LinkedIn. If you go to the top right corner of your LinkedIn dashboard, you will see some companies looking for candidates and you might just be the perfect fit.
Job Boards
If you are unsure where to look for your specific service, just type in google "(service) job board." You can find a lot of lists and directories where businesses post what they need. If you have found a good directory, make sure to pitch in your services as soon as possible to get ahead of the competition. Most job board posters would be swarmed by hundreds of emails, so a way to land clients is to be first in line.
Cold Pitching Companies
Feeling a little brave? You can also try cold pitching with businesses who might be interested in your service. For example, you may be a graphic designer who can offer services to a greeting card business. What you can do is look for the CEO's email address and start to pitch about your services, while offering stellar samples of your work.
If they are impressed, they may just want to email you back. Take note that not all cold pitching is a success overnight. In fact, most cold pitches tend to go unnoticed. But remember that this technique is a numbers game. The more pitches you send, the more chances of landing a client.
Referrals
If you are serious about your freelancing venture, always mention it to your friends and family. Say something along the lines of, "If you know people in need of a writer, let them know about my business." This way, you can reach people within your network that you don't necessarily talk to. You can also start networking by handing out your business cards to events and handing it to some relevant establishments.
Pro-bono work for a big client
Another way to get more success and recognition as a freelancer is by doing pro-bono work for a big client. If you are willing, you can offer your services for free at one time for a reputable company. After this, you can ask for a referral or a recommendation from this. This lets people recognize you due to their association with the big brand. A lot of freelancers do this to stand out from the rest. If you are someone who is new in the freelancing world, this can be a part of your marketing strategy. The work may be free, but the recognition you get is still worth it in the long run.
Clients are not hard to come by as a freelancer. Although there is competition, you can always find ways to reach out to potential customers just by taking extra steps and doing things that others might not.