Pop-up shops are a big deal nowadays, and you see them "pop-up" everywhere you go. Pop-up shops are an opportunity for small businesses and startups to test their products in the real world. They allow companies to get firsthand experience in their retail market and industry. Not only that, it unveils an unfiltered review of the customers towards your product.
To put it into simple words, a pop-up shop is a small shop that you can set up at any public locality. The goal of the pop-up that you will create will vary. Some of these shops are for a product launch or a brand launch, while others allow customers to find out about a sample sale. Therefore, make sure you determine the focus and goal of the pop-up shop.
Determining a Goal
Determining the goal is important as it allows you to design the pop-up shop accordingly. Another thing that will impact the design and scale of your pop-up shop is your budget. Nonetheless, since pop-up shops are normally small in size, you should keep a limit on your budget.
When planning a pop-up shop, most of the money should go into adding value to your product and making it presentable, instead of spending countless money on inventory. You can get things like fixtures for your store, POS systems, and also increase production costs on packaging and bags.
Keep in mind that the idea behind pop-up stores is not to clear out your inventory, but to get your product into the conversation. Pop-ups help stamp your brand's presence in the industry. You will then have to make an itemized list of everything you will need to produce and create a good experience for the wanderer who will stop by your pop-up shop.
Your budget should also include how much the space is going to cost you. If you will be spending a lot of money on the pop-up shop and have the resources, you will easily land a good location for your shop. A good place for the pop-up shop is present in the path of your target audience. It may be a spot where your target audience spends the most time, or it may be a spot where an event is taking place.
Why do they work?
The craze of pop-up shops started a long time ago, and business owners and startups are quickly realizing the potential that pop-up shops have. These days, you will find all kinds of pop-up shops and events, some of which can include e-commerce stores, launch events, and simple brick-and-mortar stores.
Therefore, other retailers are starting pop-up shops to dip their toes into other markets and perform marketing activations. It also allows retailers to get in front of their customers, instead of expecting them to walk to them. The customers are not just looking for retailers to sell to them only through an online medium.
Customers tend to get frustrated trying to navigate across the abundance of digital ads and promotions. In this instance, pop-up shops are like a breath of fresh air for the customers. They give the brand owners an amazing opportunity to tap into the minds of their customer base and have a greater impact.
They also allow brand owners and business owners to try different factors and strategies to enrich and optimize their brand. It helps determine the best marketing strategy for your brand, and in some cases, it is also key in formulating and perfecting the brand's voice and identity.
Pricing and Merchandise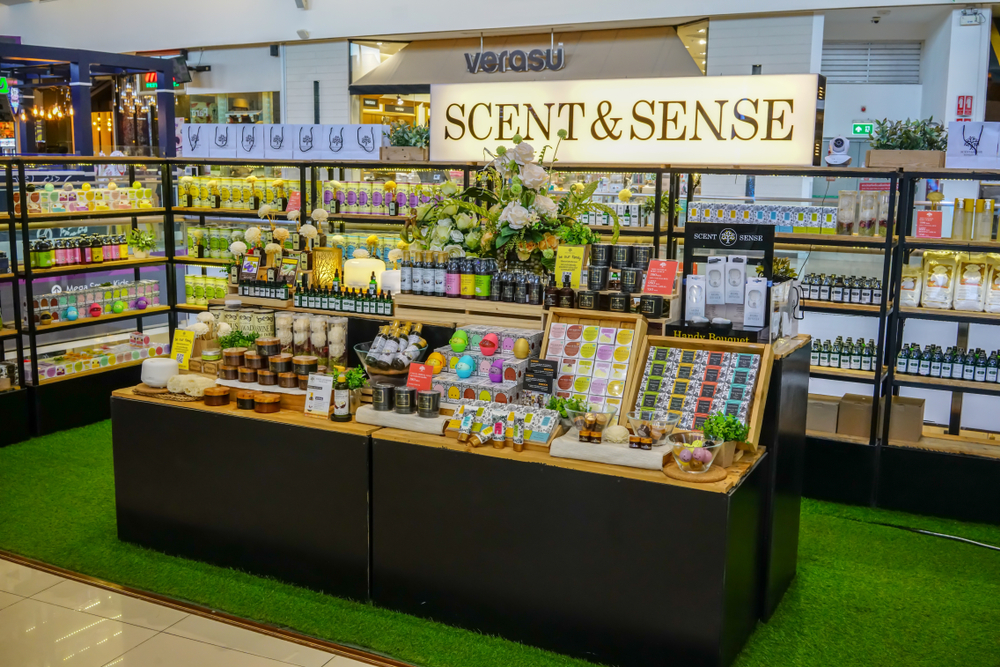 This is also a factor that businesses can easily test by running a pop-up shop for their brand. This is essential for the longevity of your business. When you display your product with a particular price tag, it will help you understand how the customers are responding to that specific price. It will allow you to know whether the customer feels like your product is truly worth the price.
Furthermore, it will also unveil to you how the customers feel about your collection and the merchandising strategy. Many times you are wondering whether the merchandising strategy is getting across to your clients. A good way to get that information is by running a pop-up shop. This is because when you are behind the counter of your shop, you will get to hear the customer's comments in real-time.
Not to mention, you can also ask them questions about the product. This is not to say that you should be following your customers around the shop. You should have professional sales associates to help you politely collect feedback.
Craft and Personalize your Brand
Another reason pop-up shops work is that it allows business owners to create their brand to accommodate all types of consumers. For instance, your shop's theme can be targeted to attract influencers, stylists, editors, and more. Furthermore, the theme can also be specific to a particular event or festival. This helps your product permeate across a wide range of audiences, and maximize your chances of attaining loyal, longtime consumers.
In essence, a pop-up shop serves as a media touchpoint for your brand. It allows you to get your brand's message across in different voices. This is essential if you want your brand to scale and produce household products that are relatable to many people.
Gets Different TouchPoints Across
On average, it takes about six different touchpoints to get a customer to purchase your product. Thus, with the option of a pop-up shop, you can create those touchpoints digitally, and drive them to a pop-up shop. Once you do so, you can close the sale at the store using one of the carefully crafted points.
Generates Revenue
Pop-up shops can be instrumental in revenue growth. However, this ultimately depends on how successfully planned your pop-up shop is. What is a successfully designed pop-up shop? Well, to plan one, you will have to put in plenty of time and effort. It will require you to develop a sales strategy, and develop one that is tried, tested, and strong.
Moreover, it also involves determining a clear goal of your pop-up shop. A plan will tell you the right ways to design and theme the shop. For instance, your pop-up shop can be based around a sale, or it can also be a holiday pop-up shop. Sometimes it can also be a way to display a new collection or launch a new product. Hence, you must align your vision to strategize and plan the pop-up shop properly.
Plan
Without going through the planning phase, it will be incredibly difficult to determine details around your pop-up shop. These will include the location, along with sales per square foot. Sales per square foot refer to the amount of money you will be bringing in for every square foot of the space you book for it to be profitable.
Lastly, the planning phase also requires you to gain good insight into the marketing drivers. You want to ensure that you are using the correct marketing drivers to get people into the store. Overall, planning a successful pop-up shop involves careful thought, collective strategy, and resources.
Pop-up Shops in the Future
Your pop-up shop's schedule can only expand within a certain time period, or it can also extend over a couple of months. The resources that you may need can therefore vary depending on the schedule along with other factors.
However, pop-up shops are likely to innovate and take new shapes and forms. Since brick-and-mortar retail is going through a transformation phase and evolving, you can even expect pop-up shops within other shops. Hence, it is high time for brands to get familiar with the pop-up shop niche.
The Importance of the Pop-up Business Model
Pop-up businesses have very become an instrumental part of the retail landscape. Pop-up shops help with the emergence of new commercial developments to occur in the neighborhoods. They establish foot traffic, engage communities to participate in the local commerce, and encourage residents to explore areas and help small businesses.
They also create economics in terms of how much you can make in any business. Overall, the pop-up business model is a smart method for entrepreneurs to get their feet wet. It allows new business owners the necessary experience of selling and also the experience of their industry.
Final Thoughts
Pop-up shops give you a sound idea of how much time and money you need to expend to solidify your brand in the industry. The practice that goes into hosting a successful pop-up shop, and having it represent your brand's image is crucial to starting any successful business.
Thus, instead of renting out a small space and diving headfirst into the industry, it may be a better idea for businesses to run a pop-up first. Similarly, companies that are already successful can use pop-up shops to run any experimentation before risking a loss.
---
The Atlanta Small Business Network, from start-up to success, we are your go-to resource for small business news, expert advice, information, and event coverage.
While you're here, don't forget to subscribe to our email newsletter for all the latest business news know-how from Atlanta Small Business Network.