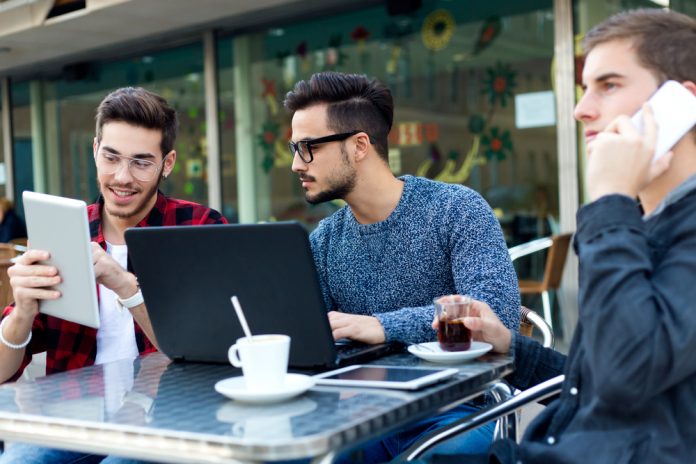 In today's internet driven world,  the idea of becoming a successful entrepreneur is quickly developing into a real, hard goal for many students and young adults. If you're a motivated self-starter than turning your money-making dreams into reality may be easier than you thought. By taking advantage of the online marketplace, young people are able to sell their knowledge and skill sets to hundreds of prospective clients all around the world regardless of age and financial situations. So, if you're looking for startup options to begin your journey to entrepreneurship, here are five great ideas to take off with.

Computer Repair Services
Are you a whiz with technology? Take advantage of your skills by setting up a computer repair service. You can offer remote help over the phone for quick fixes or even provide house calls when necessary for those more difficult jobs. Head into town and offer your services to local businesses. Make sure you present yourself as being able to quickly solve any and all their technology-related issues.
Finding yourself setting up new computers for businesses? Ask about trading some of the cost for the old computers, fix them up, and resell them online. Even if you can only salvage a few spare parts, computer equipment goes for high prices and it's a great way to make a little extra on the side.
Start an Online Travel Booking Business
If you're an experienced traveler with an exemplary understanding of the ins and outs of the travel and tourism industry than setting up your own travel site will be a great startup to consider. And if you already have connections in the hospitality industry, things will be even easier. Today, travelers have become even more reliant on booking sites which can offer them comparison prices, specials, and bargain deals all in one webpage.
Connect your booking site to your own review blog so that your clients can feel their making better educated decisions. Offer to promote certain hotels, airlines or restaurants for a commission and see what deals you can make. Recently, the tourism industry is booming and taking advantage of this surge could lead you to outstanding profits.
Check out these niche booking sites for some ideas:
Upside Travel – for business travel bookings
IGLTA – for LGBTQ travel
G Adventures– travel booking for adventure lovers
Social Marketing and SEO Consultation Services
The internet rules the modern world, and the business world is no exception. Even small "mom and pop shops" need to have functional and attractive online sites in order to appear on track. But, perhaps luckily for you, many business owners are incapable of setting these sites up themselves, leaving an open position for you to fill. If you have basic SEO understanding and social network experience, setting up a consulting business for these companies will be a great way for you to start earning some amazing income.
Social Networks are the newest and trendiest market for businesses and SEO tactics are a necessity to be successful online, and knowledge of these can be incredibly lucrative for those who consider themselves networking masters. Between setting up proper posting schedules and targeting clients through keywords, selling social media strategies through consultation is a great startup for any young entrepreneur.
Check out these Social Network and SEO consultation sites for inspiration:
Brafton – social media consultants
Brent Purves – social media consultant
Bulldog Digital Media – SEO consulting firm
Online Personal Trainer Business
The obsession with physical fitness has continued to be one of the most profitable businesses for young, in-shape entrepreneurs. Becoming an online fitness coach is a fantastic option today. With so many people working strange hours or just not wanting to pay gym fees, working with people in the comfort of their own homes through an online set up is a win/win all around. However, entering into this kind of startup isn't just passion and fitness experience. You'll need to have a valid plan in order to be successful.
First, you'll want to make sure you have a niche. Everyone has workout preferences, and fitting into these preferences will not only make you more accessible to your audience, but it will allow you the time to really become a master in your particular exercise style by not wasting your time trying to fill all workout fields. Next, you'll want to decide what makes you different from all the rest, and market yourself to the right people who will appreciate your unique approach. Consider things like blogging and YouTube videos, which are great marketing tools that can help build your follower base and lead to great profits.
Make sure to take a look at some of these online fitness gurus and think about how you want to present yourself:
blogilates – pilates routines to modern pop music
Jill Brown Fitness – health coach inspiring fitness and healthy lifestyle
 Promotional Video Creation
Are you an absolute magician when it comes to creating videos? Do you just have that artistic eye that catches people's attention? Then why not sell those skills and create videos for local businesses that they can use either as commercials or any other form of promotion? Video content is the go-to marketing strategy nowadays, and being able to provide those services in a professional manner is a great startup business.
Are you not sure where to start? Well, for one, there are some great apps now to help entrepreneurs create their first promotional videos and be on their way to startup success. Here are a few you might want to check out:
Biteable – promotional video online app
Shakr – Online video maker
Wideo – Online tutorials and video templates
In today's world, anyone, regardless of age or circumstances, is able to open a startup and become successful entrepreneurs. If you have the drive and willpower, turning your money-making dreams into reality has become easier than ever before. Hopefully, these five ideas will inspire you to get the ball rolling.