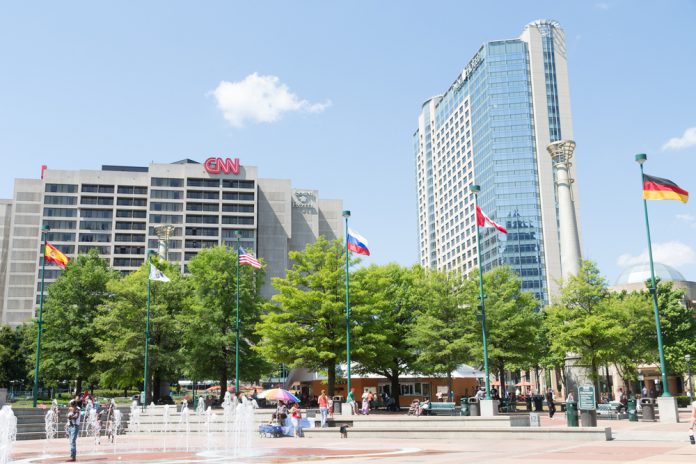 If you thought Metro Atlanta's only shot at major employment growth was the Amazon HQ decision, think again. The City of Atlanta houses many companies that are deciding to not only physically expand their offices but increase their staffing. Don't believe us? According to a study by WalletHub, Metro Atlanta is among the top three places in the country to start a career. Depending on the level of skill and industry, chosen college graduates and those who are looking to make a career change can likely find the job they are looking for. So, here are five companies proving that Atlanta is the place to be when it comes to job hunting.

Pandora Announces Plans to Create 250 Jobs Over the Next Three Years
Oakland looks to be a bit too expensive for the largest music-streaming company. They have decided to not only keep an office in Atlanta but expand their staffing by 250. Pandora is looking to fill positions in product and engineering, sales, client services, and legal and human resources. Pandora CEO, Roger Lynch had this to say about the decision: "Atlanta has been home to a wide array of top artists who have both defined and defied genres. This rich music history, combined with Atlanta's diverse talent, dynamic startup culture, and extensive higher education community, make it the right place to grow our team."
CallRail Intends to Add Hundreds of Jobs to Downtown Atlanta
CallRail, call analytics and tracking service company, plans to add hundreds of jobs to their Downtown Atlanta offices. It is recognized as one of Atlanta's fastest-growing businesses and has even won the honor of being named one of Inc.'s 2018 Best Workplaces. For employees, company perks include ping-pong tables, video game breaks, work-life balance policies, and the freedom to innovate. Currently, the company is filling positions in customer support, marketing, software engineer, and user experience design.
Assurant is Adding 300 Jobs in Gwinnett Office
This company is a little way from downtown Atlanta, but still within the Metro area. Assurant, the New York-based insurance company that has been around since 1862, is deepening its stake in Georgia with the addition of 350 jobs. The company's central office is in Cobb County, but the Gwinnett arm is experimenting with the offering of tech support for insured smart devices. The company intends to hire talent straight from the Metro Atlanta area. The company is looking for technical support analysts, supervisors, trainers and process analysts, and those interested to work in quality control.  
Instacart, Walmart Competitor, Plans to Add 400 Jobs
Instacart provides grocery deliveries for the customer in one hour or less. The company works with seven of the eight largest grocers in the United States. Walmart has plans to start their own delivery service, so Instacart has invested $40 million to hire hundreds of employees to grow the service in Metro Atlanta. The positions will be housed in a Customer Experience Center that the company plans to build and develop over the next two years. Instacart will fill positions in data analysis, process improvement, and general management.
InComm Plans to Bring 150 Jobs to Georgia
InComm, a company that operates gift card programs for retailers, is adding 150 jobs to their Atlanta and Columbus office. This effort is a part of a $20 million capital development plan to expand their work in the state. Financial technology has become a significant industry in Metro Atlanta, and Gov. Nathan Deal feels the company's presence is one of the critical factors responsible. Another element of the expansion is InComm's deal to acquire distribution rights of prepaid cards from American Express. InComm will manage and process the program, so some of the new positions hired will work on this program.
Final Thoughts
Atlanta is no longer the city only known for the 1996 Olympics; it has become an economic player on par with other major cities in the country. Companies are flocking to the area because of the city's lower cost of living compared to New York and Los Angeles, and its cultivation of talent through several colleges and universities. So, it is likely more companies will announce their plans to expand. One thing is for sure, growth is becoming the new normal in this southern economic engine.