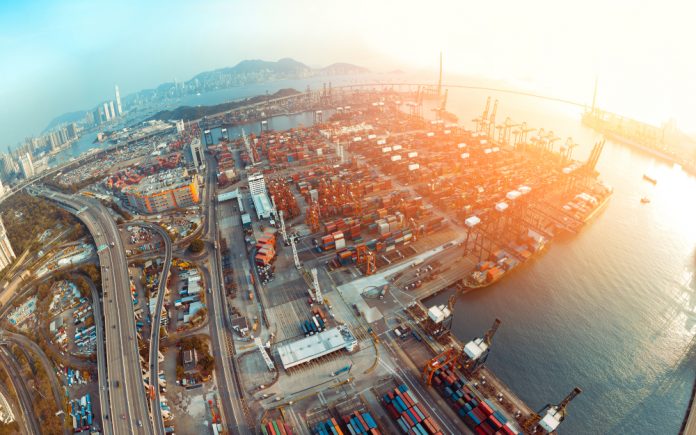 Love him or hate him, Pres. Donald J. Trump doesn't hesitate to take action. With a heavy focus on securing borders and bringing jobs back to the United States, Trump is taking actions that draw heavy applause from staunch supporters and heavy criticism from the opposition.
An all-out trade war with China is one of these divisive measures that the Trump administration is pursuing. While supporters claim that a trade war is inevitable and perhaps even necessary, opponents worry that we may be awakening a sleeping giant.
According to a recent article on Inc.com, Michael Petricone, senior vice president of government and relations at the Consumer Technology Association said that "tariffs go against the interest of the American people. The economy will respond to the president's tariff agenda by increasing the cost of goods that people use every day, harming the U.S. economy and sinking the stock market."
The most recent U.S tariffs of 25 percent are set to take effect on July 6 and will cover a range of Chinese industrial goods such as aerospace, information and communication technology, robotics, and industrial machinery. In retaliation, China announced its own round of tariffs, which target $34 billion worth of U.S. goods including soybeans, electric cars, orange juice, and salmon.
These tariffs appear to be only the beginning. Trump is now threatening an additional round of tariffs of 10 percent on up to $200 billion worth of Chinese goods. All of this is bound to have an effect on the U.S. economy, and small businesses are no exception.
Here are some potential areas that could affect small business as a result of the impending trade war:
Production Costs
Businesses who manufacture, source, or sell products with materials or components produced in China can expect to pay more for products and materials as future rounds of tariffs unfold. On the flip side, the tariffs could benefit suppliers and manufacturers of products produced wholly in the U.S. by allowing for more competitive pricing and higher profits.
2. Exports to China
Look for China to match tariffs on U.S. exports as the U.S. continues to slap tariffs on Chinese imports. Anti-American sentiment is on the rise in China, and the trade war will not help matters. Prices for U.S. goods in China could increase due to tariffs, and sales would likely decrease. While this does not apply to all small businesses, those who export to China, or supply parts for exported products could feel the crunch.
3. Intellectual Property Rights
Chinese manufacturers are notorious in their disregard for U.S. Intellectual Property Rights. Sites like Amazon and Ebay are full of counterfeit products produced and sold by Chinese manufacturers in the U.S. market. While the exact effect that the trade war will have on Intellectual Property Rights is uncertain, many believe that these counterfeit infractions could increase out of spite.
Just as with any political action, a trade war with China would benefit some and harm others. Tariffs have been around as long as there has been international trade. However, we live in a modern, global economy where nations are more intertwined than ever before. Hopefully, Trump knows what he's doing and will be able to navigate these tenuous waters without causing irreparable damage.