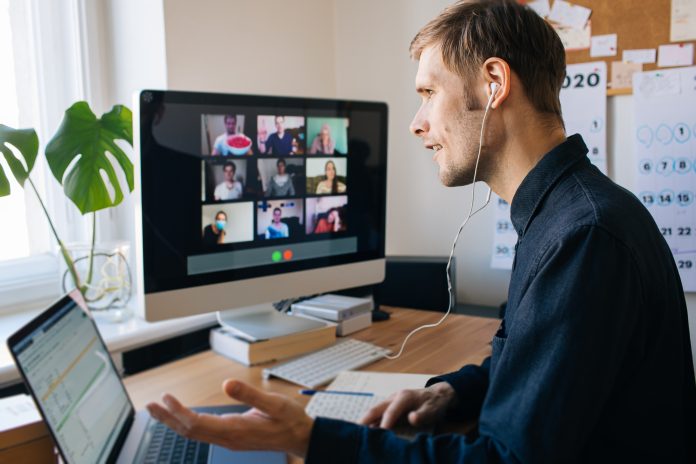 Life as an SMB is more challenging than ever before. Not only are these companies faced with the typical issues of managing consistent growth and scalability, they now find themselves dealing with dilemmas that are unique to their situation in an uncertain economy. Not to mention, in light of COVID-19, most companies are being asked to have their employees work remotely.
Prior to the pandemic, only around seven percent of U.S. workers had the option to work regularly from home. Obviously, that number has skyrocketed and with very little advance warning.
While many businesses are scrambling to find solutions, there are some technology trends that can help SMBs to function as closely as possible to "business as usual" in our new remote reality. Here are just a few:
1: Subscription-based Services
Organizations that are still relying on on-premise programs should consider looking at subscription, cloud-based services. Numerous solutions are readily available, affordable and easy to implement. The benefits of cloud-based subscription services are also significant, including savings on infrastructure costs, maximized uptime and centralized management of applications. This model also provides your employees with easy access to key tools and programs no matter where they are.
One example of a cloud-based subscription service that could immediately help in a remote work situation is Microsoft 365. The product line combines the advantages of cloud technology with the traditional foundation of on-premise software—that is, the physical, desktop versions of Office programs. It allows Office applications to be available to multiple computers or devices and provides storage space on Microsoft's OneDrive. Google's G Suite is another solid subscription-based option that offers a host of productivity tools and software.
2: Collaboration Tools—Because "It's All About Connection"
Collaborative tools are an essential component of the digital workplace, especially when working remotely. When used properly, they can help boost employee engagement and improve productivity, things all businesses could use right now.
Taking a look at the big picture is the first step in understanding what types of collaboration tools might be best suited for your workforce's new remote work environments. Some allow users to share documents in real time, such as when working on a Word document or a PowerPoint presentation—if they have the web-based applications. Collaborative tools can also be used for a number of other purposes, such as creating a group calendar or agenda in which multiple people need to provide input. That's really just the tip of a very big iceberg, however. Other tools are designed to take on the more robust challenges of a busy, distributed workplace, allowing for file-sharing, co-authoring and real-time conversations to keep the workflow moving, even when users are on different devices or on different continents.
Looking at the features, benefits and best-use scenarios for the various collaborative tools out there can help you determine which ones are most likely to be beneficial for your particular work environment.  Some popular cloud collaboration tools that are being used successfully for remote workspaces include Microsoft Teams, Cisco's Webex and Zoom. These tools can facilitate seamless communication between employees—again, something especially important right now.
3: Cloud-hosted Backup
Another big factor when enabling remote workers is making sure your network is secure. Many SMBs that do not have hosted backup services or are bogged down with legacy infrastructures are looking for ways to upgrade without breaking the bank on significant hardware purchases. Solutions like cloud-hosted backup provide easy portability and recovery of any on-premise systems or cloud-based workloads to AWS and Microsoft Azure. The implementation is fairly straightforward and provides you with the ability to maintain business continuity and availability across cloud environments.
While the benefits of a cloud-hosted backup are abundant (e.g., agentless backups, deduplication and compression, inexpensive offsite backups), one especially favorable aspect of this model is that it does not require an additional hardware appliance. However, keep in mind that while it does need additional resources on the VM that's running it, you'll experience better control of the resources deployed when a restore is required. These kinds of tools can help SMBs leverage the growing demand for modern data protection and also equip them with the resources needed to reduce expenses, mitigate risk and fully realize the promise of virtualization.
While these are just a few examples, there are many more great technologies out there to help SMBs transition and adjust to the requirements of a remote workforce. If you find yourself overwhelmed with the task, consider finding a local, affordable IT partner to support you and help you with the transition. Partnering with such an organization is one way to improve your IT operations while also doing what's best for your bottom line.
One more thing: If you find yourself looking to implement a more long-term, end-to-end collaboration/remote model, consider a full solution offering. These types of "all-inclusive" services like Cortavo, include the hardware, software, virtual services and 24×7 help desk to support your business and workforce. While many managed service providers offer the basics, these all-inclusive solutions go a bit further. They also deliver managed email with Microsoft 365, security, monitoring, business reviews, IT hardware as well as a trusted advisor to help plan according to your needs both now and into the future.
Whatever solutions you choose, find comfort in knowing there is great technology available to help you function in this new remote reality.
---
The Atlanta Small Business Network, from start-up to success, we are your go-to resource for small business news, expert advice, information, and event coverage.
While you're here, don't forget to subscribe to our email newsletter for all the latest business news know-how from Atlanta Small Business Network.