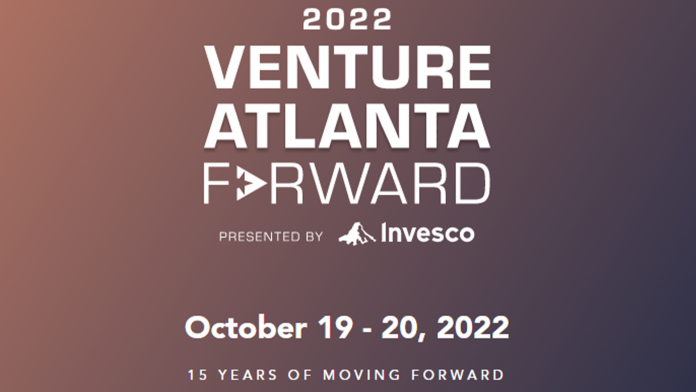 This October will see the legendary Venture Atlanta Conference break new ground. With a beautiful new venue at the Woodruff Arts Center and Atlanta Symphony Hall, a new record of over 500 applications, and the highest ever-amount of 90 event sponsors, this year's event is looking to be bigger and better than ever.
Keep reading to learn what to expect from one of the most prestigious and famous venture capital conferences in the Southeast, and find your reason to head to Atlanta for two days of invaluable experiences.   
What is the Venture Atlanta Conference?
The Venture Atlanta Conference is celebrating its fifteenth year. The conference brings together business and startup founders in the technology field and offers them the perfect platform to present their companies to a consortium of investment companies and sponsors.
Over the years, Venture Atlanta has helped launch more than 700 companies and raised a total of $6.5 billion in funding to help entrepreneurs reach success. With more than $17 billion in successful exits, it is easy to see the value of the event for entrepreneurs and investors alike.
According to the Venture Atlanta website, this year's event will showcase 85 companies, who will have the chance to stand before a field of valuable investors and sponsors and make their case as to why their venture is worth supporting. A complete list of this year's presenters and showcased companies can be found here.
Venture Atlanta Promises to FORWARD March
The theme of this year's conference is FORWARD, which marks the Southeast's continued growth and momentum as a leader in the technology field. The record number of applications, including nearly 60%, which come from outside Georgia, is proof of the growing scope of Venture Atlanta. This year's companies hail from promising technology hubs, including Austin, Birmingham, Charlotte, Dallas, Durham, Miami, Nashville, and Richmond, as well as Atlanta.
"This year's applicants broke even last year's record, with the quality of companies making it a very difficult job for our Selection Committee," said Allyson Eman, Venture Atlanta CEO. "With an impressive slate of presenting and showcase companies, a record number of sponsors, and a brand-new venue, we're continuing to raise the bar for what will be our 15th-anniversary event." 
Rob Casey, who is chair of this year's Venture Atlanta Selection Committee and Partner of Assurance Services at Aprio, said, "We're extremely pleased by the caliber and scope of this year's presenting and showcase companies."
"As always, Venture Atlanta's mission is to give stellar companies access to connections and capital, and we look forward to watching the trajectories of this year's soon-to-be Venture Atlanta alumni," Casey said.
This Year's Venue Mixes Art and Technology
The Woodruff Arts Center is the third largest of its kind in the United States. The new venue will present speakers and presentations from the newly renovated Atlanta Symphony Hall located on the Woodruff campus.
"Over the years, Venture Atlanta has evolved from a two-day event into an active community dedicated to bringing together innovative companies, disruptive technologies, and top-tier investors," said Elizabeth Stephens, chair of the Venture Atlanta Companies Committee and Principal at Noro-Moseley Partners.
"We're excited and honored to be hosting Venture Atlanta FORWARD at such an important and historical facility as The Woodruff Arts Center and Atlanta Symphony Hall. The venue, as well as our remarkable showcase and presenting companies, notable speakers, and full roster of sponsors, make it an event not to be missed."  
12 Keynote Speakers and Much More
This year's conference will feature 12 keynote speakers participating in several panels designed to provide the best possible platform for imparting knowledge and sharing inspiration. The conference has even teased high-profile mystery guests who will present a closing keynote address and may even stay "after the clock runs out" for an autograph and photo session.
With over 1,200 annual attendees expected, composed of entrepreneurs, founders, investors, and leaders from around the country, there will be plenty of networking opportunities for people on both sides of the aisle.
 Venture Atlanta offers significant pathways for all of its visitors. Entrepreneurs will be able to see the top emerging tech companies from across the area and forge meaningful relationships with industry leaders and investment firms from across the nation.
 Investors who gather at the event will have the opportunity to investigate over 85 companies in just under two days. Because each company undergoes a rigorous selection process, investors can guarantee that each potential match is worth their time.
 Students can attend the event for one-of-a-kind networking and educational opportunities. There are even a limited number of student tickets available for free!
 Members of the press can sign up for a press pass for direct access to speakers, presenters, and top innovators in the technology industry.
Reserve Your Spot   
This year's conference will take place on Wednesday, October 19, and Thursday, October 20.
Those interested in attending this year's conference can register on the Venture Atlanta Conference website, and pricing information is available here. Sponsor information is available as well. If you want a preview of this year's event, check out the Venture Atlanta 2022 Promo video.
---
The Atlanta Small Business Network, from start-up to success, we are your go-to resource for small business news, expert advice, information, and event coverage.
While you're here, don't forget to subscribe to our email newsletter for all the latest business news know-how from Atlanta Small Business Network.